NUVIA secures a place on the Defence Infrastructure Organisation (DIO) Nuclear Technical Support Provider (NTSP) Framework.
Following a procurement process, which included a measurement of collaboration and behaviours, NUVIA announces we have been selected as a supplier on the new DIO NTSP framework in the UK.
NTSP is a seven-year framework, with the option of a further three years, that will deliver specialist nuclear technical services valued between £250 million to £400 million to support DIO, Navy Command and other MOD organisations.
The framework will support the Clyde Infrastructure Programme (CIP) and wider Royal Navy and defence requirements. Its primary focus will be on delivering the refurbishment and upgrade of critical infrastructure at HMNB Clyde.
This result is an excellent outcome for NUVIA and a fantastic achievement, which will provide the Company with a long-term contract on a framework, with a substantial number of opportunities.
David Field, NUVIA's Business Manager for Defence, said: "The NTSP Framework win is a fantastic result for the Company and aligns exceptionally well with the objectives of our Business Strategy. In particular, this framework will support NUVIA's strategic objectives of enhancing business continuity through longer-term contracts and diversification into new markets with significant future potential, such as the Dockyards that service the UK's nuclear deterrent."
This is a unique opportunity, one that NUVIA is proud to be a part of and contribute to. We look forward to working collaboratively across the framework and becoming part of the Clyde family."
Charles Hoskins, DIO's Clyde Infrastructure Programme Director, said:
"The NTSP is vitally important to the delivery of our major infrastructure programme and wider operations at HMNB Clyde. We welcome all companies from our new NTSP delivery partners to our infrastructure family within the Clyde Community."
"We look forward to them joining our delivery team and the collaborative approach that we are embedding into all work we undertake at HMNB Clyde. This collaborative approach and the expertise from our new partners will be crucial to our success as we move forward into the exciting and challenging next chapter of our programme."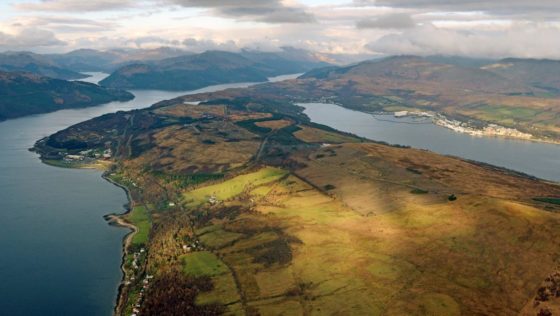 Photo: Aerial view of Her Majesty's Naval Base Clyde. MOD Crown Copyright.