Securing your performance
in heavily regulated environments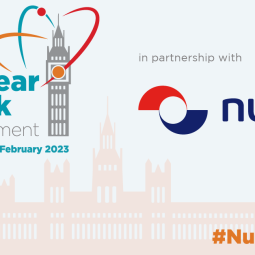 NUVIA is delighted to be a sponsor of Nuclear Week in Parliament.
Read More
Events
WM2023 Conference

26-02 March 2023, Phoenix, USA

61st Annual Conference German Society of Nuclear Medicine e.V.

19-22 April 2023, Leipzig, Germany

Fontevraud 2023, SYMPOSIUM NRBCe

30 May - 1 June 2023, Fontevraud, FRANCE
All events
About Nuvia
NUVIA is a subsidiary of Vinci Construction Group. Nuvia offers a unique array of expertise, services and technology for supporting safety performance in nuclear facilities.
Learn more
Join Nuvia
Each year, an average of 250 women and men join NUVIA. Now more than ever, we are looking for new talent to support the growth of our group. What if you came over to NUVIA, with your talent, personality and ideas?
Careers